存好!一键生成专属你的十九大学习笔记(中英对照)
21世纪经济报道 21财经APP

2017-12-03 19:04
为全面贯彻和学习宣传党的十九大精神,21新媒体中心从十九大报告中甄选出41句经典话语,涵盖民生、军事、经济、法制、科技、教育等各方面。
【步骤1】选取最打动你的一句话↓
【步骤2】点击生成↓
【附】十九大报告经典话语(中英文对照)
(1) 不忘初心,牢记使命。
Remain true to our original aspiration and keep our mission firmly in mind.
——十九大报告主题
(2) 高举中国特色社会主义伟大旗帜,决胜全面建成小康社会,夺取新时代中国特色社会主义伟大胜利,为实现中华民族伟大复兴的中国梦不懈奋斗。
hold high the banner of socialism with Chinese characteristics, secure a decisive victory in building a moderately prosperous society in all respects, strive for the great success of socialism with Chinese characteristics for a new era, and work tirelessly to realize the Chinese Dream of national rejuvenation.
——十九大报告主题
(3) 不忘初心,方得始终。
Never forget why you started, and you can accomplish your mission.
——十九大报告开篇语
(4) 中国共产党人的初心和使命,就是为中国人民谋幸福,为中华民族谋复兴。
The original aspiration and the mission of Chinese Communists is to seek happiness for the Chinese people and rejuvenation for the Chinese nation.
——十九大报告开篇语
(5) 全党同志一定要永远与人民同呼吸、共命运、心连心,永远把人民对美好生活的向往作为奋斗目标。
In our Party, each and every one of us must always breathe the same breath as the people,share the same future, and stay truly connected to them.
——十九大报告开篇语
(6) 经过长期努力,中国特色社会主义进入了新时代,这是我国发展新的历史方位。
With decades of hard work, socialism with Chinese characteristics has crossed the threshold into a new era. This is a new historic juncture in China's development.
——第一部分第18段
(7) 近代以来久经磨难的中华民族迎来了从站起来、富起来到强起来的伟大飞跃,迎来了实现中华民族伟大复兴的光明前景。
The Chinese nation, which since modern times began has endured so much for so long, has achieved a tremendous transformation-it has stood up, grown rich, and become strong, and it now embraces the brilliant prospects of rejuvenation.
——第一部分第19段
(8) 行百里者半九十。
As the Chinese saying goes, the last leg of a journey just marks the halfway point.
——第二部分第9段
(9) 中华民族伟大复兴,绝不是轻轻松松、敲锣打鼓就能实现的。
Achieving national rejuvenation will be no walk in the park, and it will take more than drum beating and gong clanging to get there.
——第二部分第9段
(10) 新时代我国社会主要矛盾是人民日益增长的美好生活需要和不平衡不充分的发展之间的矛盾。
The principal contradiction in the new era is the contradiction between unbalanced and inadequate development and the people's ever-growing needs for a better life.
——第三部分第3段
(11) 把人民对美好生活的向往作为奋斗目标,依靠人民创造历史伟业。
We must regard as our goal the people's aspirations to live a better life, and rely on the people to move history forward.
——第三部分第(二)节
(12) 必须树立和践行绿水青山就是金山银山的理念,坚持节约资源和保护环境的基本国策,像对待生命一样对待生态环境。
We must realize that lucid waters and lush mountains are invaluable assets and act on this understanding, implement our fundamental national policy of conserving resources and protecting the environment, and cherish the environment as we cherish our own lives.
——第三部分第(九)节
(13) 保持香港、澳门长期繁荣稳定,实现祖国完全统一,是实现中华民族伟大复兴的必然要求。
Maintaining lasting prosperity and stability in Hong Kong and Macao and achieving China's full reunification are essential to realizing national rejuvenation.
——第三部分第(十二)节
(14) 我们既要全面建成小康社会、实现第一个百年奋斗目标,又要乘势而上开启全面建设社会主义现代化国家新征程,向第二个百年奋斗目标进军。
Not only must we finish building a moderately prosperous society in all respects and achieve the first centenary goal; we must also build on this achievement to embark on a new journey toward the second centenary goal of fully building a modern socialist country.
——第四部分第3段
(15) 中华民族将以更加昂扬的姿态屹立于世界民族之林。
The Chinese nation will become a proud and active member of the community of nations.
——第四部分第6段
(16) 开放带来进步,封闭必然落后。中国开放的大门不会关闭,只会越开越大。
Openness brings progress, while self-seclusion leaves one behind. China will not close its door to the world, and it will only become more and more open.
——第五部分第(六)节
(17) 世界上没有完全相同的政治制度模式,政治制度不能脱离特定社会政治条件和历史文化传统来抽象评判,不能定于一尊,不能生搬硬套外国政治制度模式。
No two political systems are entirely the same, and a political system cannot be judged in abstraction without regard for its social and political context, its history, and its cultural traditions. No one political system should be regarded as the only choice; and we should not just mechanically copy the political systems of other countries.
——第六部分第2段
(18) 有事好商量,众人的事情由众人商量,是人民民主的真谛。
The essence of the people's democracy is that the people get to discuss their own affairs.
——第六部分第(三)节
(19) 绝不允许以言代法、以权压法、逐利违法、徇私枉法。
No one in a position of power is allowed in any way to override the law with his own orders, place his authority above the law, violate the law for personal gain, or abuse the law.
——第六部分第(四)节
(20) 文化是一个国家、一个民族的灵魂。
Culture is a country and nation's soul.
——第七部分第1段
(21) 人民有信仰,国家有力量,民族有希望。
When a people have ideals, their country will have strength, and their nation will have a bright future.
——第七部分第(三)节
(22) 必须始终把人民利益摆在至高无上的地位,让改革发展成果更多更公平惠及全体人民,朝着实现全体人民共同富裕不断迈进。
We must put the people's interests above all else, see that the gains of reform and development benefit all our people in a fair way, and strive to achieve shared prosperity for everyone.
——第八部分第1段
(23) 必须把教育事业放在优先位置,深化教育改革,加快教育现代化,办好人民满意的教育。
We must give priority to education, further reform in education, speed up its modernization, and develop education that people are satisfied with.
——第八部分第(一)节
(24) 努力让每个孩子都能享有公平而有质量的教育。
Strive to see that each and every child has fair access to good education.
——第八部分第(一)节
(25) 就业是最大的民生。
Employment is pivotal to people's wellbeing.
——第八部分第(二)节
(26) 鼓励勤劳守法致富,扩大中等收入群体,增加低收入者收入,调节过高收入,取缔非法收入。
We will encourage people to make their money through hard work and legal means. We will expand the size of the middle-income group, increase income for people on low incomes, adjust excessive incomes, and prohibit illicit income.
——第八部分第(二)节
(27) 坚持房子是用来住的、不是用来炒的定位。
We must not forget that housing is for living in, not for speculation.
——第八部分第(三)节
(28) 加快建立多主体供给、多渠道保障、租购并举的住房制度,让全体人民住有所居
we will move faster to put in place a housing system that ensures supply through multiple sources, provides housing support through multiple channels,and encourages both housing purchase and renting. This will make us better placed to meet the housing needs of all of our people.
——第八部分第(三)节
(29) 重点攻克深度贫困地区脱贫任务,确保到二○二○年我国现行标准下农村贫困人口实现脱贫,贫困县全部摘帽,解决区域性整体贫困,做到脱真贫、真脱贫。
We must ensure that by the year 2020, all rural residents living below the current poverty line have been lifted out of poverty, and poverty is eliminated in all poor counties and regions. Poverty alleviation should reach those who truly need it and deliver genuine outcomes.
——第八部分第(四)节
(30) 实施食品安全战略,让人民吃得放心。
We will initiate a food safety strategy to ensure that people have peace of mind about what they're putting on their plates.
——第八部分第(五)节
(31) 持续实施大气污染防治行动,打赢蓝天保卫战。
We will continue our campaign to prevent and control air pollution to make our skies blue again.
——第九部分第(二)节
(32) 力争到二○三五年基本实现国防和军队现代化,到本世纪中叶把人民军队全面建成世界一流军队
We will make it our mission to see that by 2035, the modernization of our national defense and our forces is basically completed; and that by the mid-21st century our people's armed forces have been fully transformed into world-class forces.
——第十部分第2段
(33) 我们的军队是人民军队,我们的国防是全民国防。
Our military is the people's military, and our national defense is the responsibility of every one of us.
——第十部分第6段
(34) 我们有坚定的意志、充分的信心、足够的能力挫败任何形式的"台独"分裂图谋。
We have the resolve, the confidence, and the ability to defeat separatist attempts for "Taiwan independence" in any form.
——第十一部分第8段
(35) 我们绝不允许任何人、任何组织、任何政党、在任何时候、以任何形式、把任何一块中国领土从中国分裂出去!
We will never allow anyone, any organization, or any political party, at any time or in any form, to separate any part of Chinese territory from China.
——第十一部分第8段
(36) 人民群众反对什么、痛恨什么,我们就要坚决防范和纠正什么。
We must guard against and correct with resolve the practices the people oppose and resent.
——第十三部分第2段
(37) 不管腐败分子逃到哪里,都要缉拿归案、绳之以法。
Wherever offenders may flee, they will be brought back and brought to justice.
——第十三部分第(六)节
(38) 强化不敢腐的震慑,扎牢不能腐的笼子,增强不想腐的自觉,通过不懈努力换来海晏河清、朗朗乾坤。
We will strengthen deterrence so officials daren't be corrupt, strengthen the cage of institutions so they're unable to be corrupt, and strengthen their vigilance so that they have no desire to commit corruption. Our political environment will, through tireless efforts, like seas fallen calm and rivers running clear, be clean and free of corruption.
——第十三部分第(六)节
(39) 只要我们党把自身建设好、建设强,确保党始终同人民想在一起、干在一起,就一定能够引领承载着中国人民伟大梦想的航船破浪前进,胜利驶向光辉的彼岸!
As long as our Party keeps itself competent and strong, always remains true to the people's aspiration and works in concert with the people, we can and will navigate the great ship bearing the great dream of the Chinese people to conquer the waves and reach our destination.
——十九大报告结尾语
(40) 中国梦是历史的、现实的,也是未来的;是我们这一代的,更是青年一代的。
The Chinese Dream is a dream about history, the present, and the future. It is a dream of our generation, but even more so, a dream of the younger generations.
——十九大报告结尾语
(41) 青年兴则国家兴,青年强则国家强。青年一代有理想、有本领、有担当,国家就有前途,民族就有希望。
A nation will prosper only when its young people thrive; a country will be full of hope and have a great tomorrow only when its younger generations have ideals, ability, and a strong sense of responsibility.
——十九大报告结尾语
微信客户端点击链接进行体验↓
或打开微信扫一扫↓
X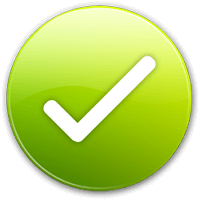 分享成功